Alex Brakspear - A Professional IT Consultant in South West England
WHAT, YOU MAY ASK, IS A TOKOLOSH? OR A TOKOLOSHE? OR A TOKOLOSHI?
That's a little hard to explain, because it is many things.
In Southern-African folklore it is the local version of the bogey man, a terror that goes bump in the night. It is the bed-time story that parents tell their children to scare them straight.
I grew up in the beautiful country of Zimbabwe and although my homeland has its troubles now, I wanted something meaningful to me as the name of my business.
Thus Tokolosh is me, Alex Brakspear, I am an IT Consultant who specialises in SME support. I concentrate on Apple Equipment and Networking but have experience in Windows and an understanding of how to knit the two together.
MANAGED SERVICES
We provide and can manage your round-the-clock IT services, maximising the performance and reliability of your IT network.
LOCAL AND REMOTE IT SUPPORT
Supporting you and your staff remotely and on site with a custom support contract that suits your needs.
IT SECURITY
Designing, implementing and supporting the security systems and procedures of businesses whose information security is paramount to their operation.
BACKUP AND DISASTER RECOVERY
We can help you find the best-practice backup and disaster recovery solutions that are right for you, saving you money and time and giving you peace of mind.
CYBER ESSENTIALS PLUS AND GDPR READINESS.
Support and assistance assessing and preparing your business for GDPR compliance or Cyber Essentials programs.
ONLINE PRESENCE MANAGEMENT
We can help you manage your online presence and help your business stand out online - as much or as little help as you need.
OUR PARTNERS
We Can work with a range of other businesses to provide better services and support for your specific business requirements. IncLuding but not limited to:
Just a few of the successful enterprises that we are proud to support:
Property Development. We were called in at the birth of StudioHIVE and helped them plan and build their business infrastructure. We continue to provide ongoing support looking after the IT ecosystem of this successful and quickly growing business.
Estate Agency, Lettings and Mortgages. We were called in to sort out some issues with their Mailserver & we now provide ongoing support for their Mail & file servers and their mostly MacOS environment.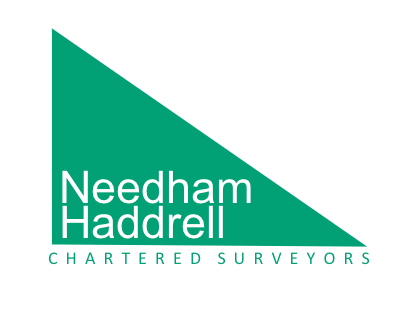 Chartered Surveyors. We provide ongoing support and assistance for these guys in their mixed Windows / MacOS environment supporting their mail and file servers and most everything else!
The Manning Partnership and The Self Publishing Partnership
Book Publishing and distribution. We helped the team migrate their computers to a fully Apple environment and we continue to provide ongoing support for their systems.
CofE Primary School. We were called in to completely redo the school's computer networks to allow the school to take advantage of new technology including their new smart boards and iPads. We provide ongoing support for this lovely institution.
Architecture, Urban Planning and Design. An All Apple Shop - we have been helping with all their IT and support needs for several years now.
Prices and PLANS
We offer several monthly plans to suit a range of business needs. Please get in touch to allow us to tailor a custom plan or to arrange one off support or contract work. All Prices Exclude VAT
ALL IN PLANS
Fully featured support plan covering both remote and on site support as needed - no extra fees.
Mac/PC Support:
£60 per user per month.
Server Maintenance and Support:
£100 per server per month
iOS/Android Device Support:
£15 per user per month or free with Mac/PC Support
Remote Support
Remote Support only Plans for remote support and assistance enabled by Teamviewer.
Mac/PC Support:
£45 per user per month.
Server Remote Support:
£60 per server per month
iOS/Android Device Support:
£10 per user per month or free with Mac/PC Support
CONTRACT FEEs
We offer an hourly rate for those smaller installs/one-off repairs or a day rate for more complex work. (We can of course, bill half days should this be more suitable).

Hourly rate is £80 per engineer.
For more complex installs we provide a day rate of £400 for the first engineer including travel costs, with the provision of a second engineer at an additional £150 per day.
Reasonably priced websites and online presence management
With Squarespace, shopify and google analytics.
From a smart reasonably priced website from Squarespace to an online marketplace with Shopify we can help you build and grow your online presence.
We can help you as much or as little as you would like; If you would like us to build the whole website or would just like a hand putting the finished touches to a project we would be happy to lend a hand.
We can also help you manage how your business appears online in search-engines and help you monitor traffic flows to and around your website with Google Analytics.
GET IN TOUCH
Milton House, Main Road,Temple Cloud
Bristol.
BS39 5BH
(20 minutes from Bristol and Bath)
Monday – Friday: 9AM – 5.30PM
Appointments preferred.
Call US
+447854 385 307 or +4401225 808 682